What the new ISO Innovation Standards mean for Queensland business
For Queensland businesses who wish to survive and even thrive, innovation cannot be left to chance. An effective internal innovation system ensures that the search for ideas and their transformation into successful products takes place with maximum effectiveness and efficiency.
As Chair of Australia's Innovation Management Standards committee (MB-279), I have seen first-hand how the new ISO Innovation Management Standards can support innovation management systems, regardless of an organisation's industry, origin, or size. They provide a set of consistent approaches and methods to manage innovation and its implementation, aligned with international best practice. And I believe they will be a game-changer for innovation in our economy.
Innovation continues to be critical for our future. As the historical drivers of our productivity stagnate, we need to strengthen our capacity to generate value from ideas. Embracing innovation is key to powering our economy and providing jobs and high living standards for all Queenslanders.
Innovation Standards will help Queensland businesses establish and structure their innovation systems in ways that have been tested and proven to generate outcomes across the world. It will also provide much needed rigour around reporting and metrics to measure outcomes from innovation.
Organisations that do not consider the Innovation Standards risk being left behind as their competitors apply international best practice methods to improve the value, ROI and impact of their innovation activities.
Those who do choose to apply the Standards will benefit from innovation systems that are efficient, effective and have a much higher probability of generating commercially successful new products, services and business processes. They will become powerful competitors to those organisations who do not have innovation systems of the same calibre.
There are currently five ISO Innovation Management Standards with another four in development.  They are written as recommendations or guidelines, designed to support best practice, and they are not compliance regulations - yet.
If you would like to find out more about the Standards, and how you might go about using them to improve your organisation's innovation system, you are welcome to join our upcoming workshop on 25 February 2021, or contact me to discuss.
Now is the time to ensure that Queensland's innovation efforts align with standards that are driving innovation across the world.

Contact Details:
Brian Ruddle, Managing Director
Impact Innovation Group Pty Ltd.
Email: b.ruddle@impactinnovation.com
Website: https://impactinnovation.com/services/innovation-standards/
---
Do you know how to incorporate the standards into your innovation strategy?

Find out more about the standards and register for our upcoming ISO Innovation Management Standards workshop here: https://lnkd.in/gW2Mk5H
---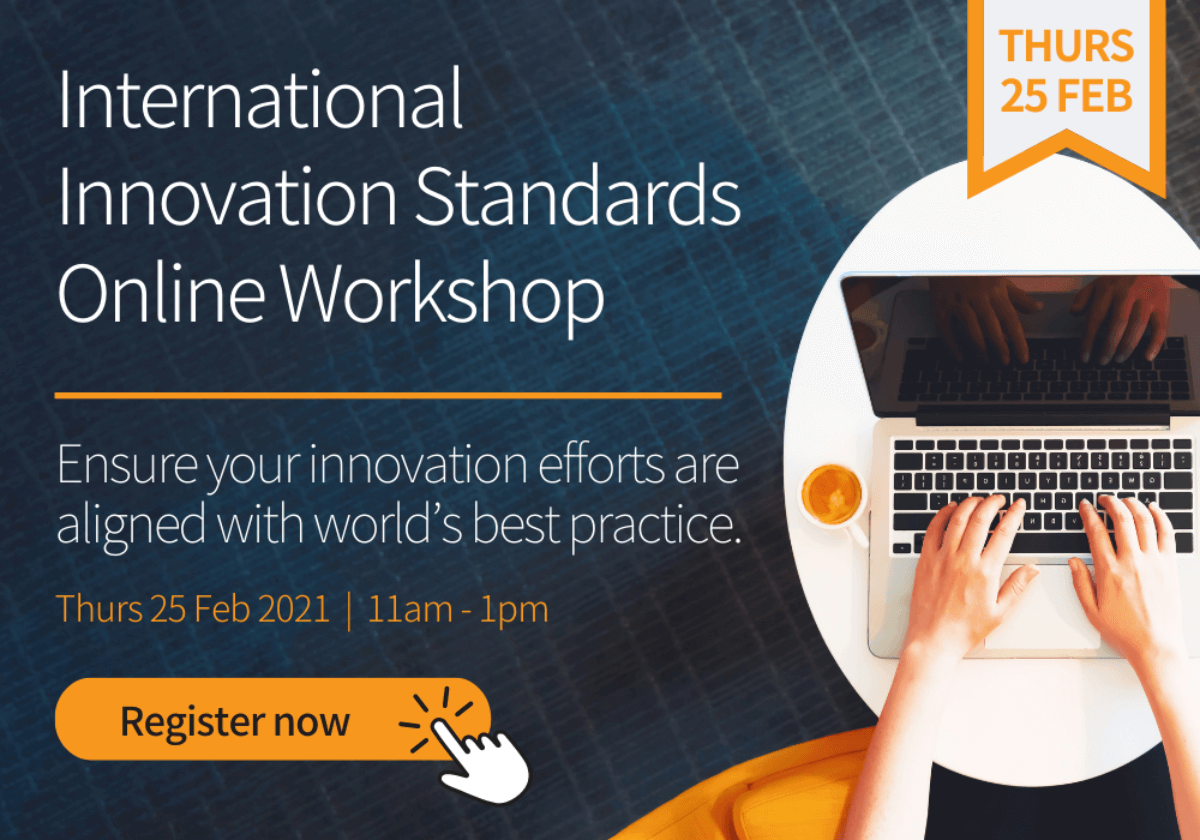 ---