VMORE creating a virtual footprint in care
Deanna Scott, Founder / CEO - VMore


VMORE creating a virtual footprint in care VMORE has been leveraging off virtual, cloud-based solutions since 2007 and had well established policies, systems, and processes in place to rapidly respond to the challenges of remote work during the peak of the Covid-19 global pandemic. 
VMORE is a virtual services firm for healthcare specialists, offering them a variety of flexible packages to deliver an affordable and mobile 'virtual private practice' business solution. 
"As a Health Informatician, I was aware of what was developing overseas with Covid-19 and knew time was of the essence.  In early March I transitioned the remaining onsite team to working from home permanently as a matter of priority. I needed them to stay well, settle in and be ready to support our clients when the proverbial hit the fan", VMORE Founder and CEO, Deana Scott said.
Deana's leadership in transitioning the team was well-timed, with restrictions implemented and elective surgery being cancelled only days later.  The team were then responding to and supporting clients with the implementation of Telehealth protocols, daily updates on item numbers changes, rescheduling and reassuring patients along with managing the whiplash effect of stimulus offerings and JobKeeper.  VMORE clients ultimately benefited from a seamless business continuity solution that had been 'stress tested' for over 14 years.
The frustrations experienced in working with fragmented information in healthcare, and the impact it has on the patient experience, was the catalyst for Deana starting VMORE. "When a medical specialist is fully qualified to enter into private practice, they are usually in their early to mid-thirties, often have no other means of income, had limited guidance in starting a small business and are basically 'thrown to the wolves'.  This can often result in poorly implemented processes leading to patient and provider frustration.  VMORE guides Doctors through those early teething issues that can inevitably happen when starting a new business.  "We work hard to ensure that the Doctors principal focus is not on addressing all the growing pains, but on positive patient outcomes.  This is what leads to developing a strong industry reputation".  "At VMORE, we understand that our clinicians aren't our only clients.  We are representatives of their reputation, a responsibility we don't take lightly", Deana said.  VMORE focuses on the design of robust systems, processes and 'soft skills'. In healthcare, attention to detail is everything, a single keystroke has the potential to impact on a patient outcome.
A recent recipient of the AusIndustry Entrepreneurs Business Growth Grant, Deana is committed to improving the delivery of patient-centric care but also to addressing workforce shortages. "At the moment we are heavily focused on onboarding and educating new team members into the world of virtual support.  It is a very different way of working and every small detail is a key component to providing care. We prefer to upskill individuals and no longer hire just for a skillset; they must align with our culture".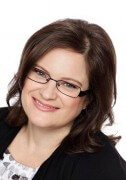 The VMORE team have worked cohesively and collaboratively during these particularly challenging times, with Deana stating it could not have been done but for the team-based approach.  "We give one another the flexibility to do the work that needs to be done, but we also recognise that work is only one facet of a person's life.  If someone wants to watch their child in the school play, we make sure it happens.  Flexibility in the workforce is about give and take".
VMORE has its sights firmly focused on a healthcare system that is undergoing a renaissance through an increasing acceptance of AI, along with a digital and virtual workforce who care about people AND the people who care.