Transforming from Good to Great
Jita Sarai, Director - Modoras Financial Performance Solutions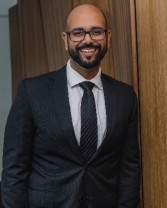 "Achieving more is possible… when you know how." - Peter Sarai
For over 30 years, Modoras has helped individuals and businesses turn financial possibilities into realities. An Accounting, Business Advisory and Wealth Management firm with a history of success. 10 years ago our Group Managing Director Peter Sarai, put the wheels in motion to create his BHAG (Big, Hairy, Audacious Goal). The journey to date has seen Modoras grow from 1 office to 16. From 10 employee to in excess of 160 and from approximately 1000 clients to now in excess of 65,000. This level of growth is not a result of luck. Rather, a commitment of a number of key business fundamentals.
"Greatness is not a function of circumstance. Greatness, it turns out, is largely a matter of conscious choice, and discipline." – Jim Collins
Throughout our journey, we have attended many business growth events to open our minds to what more is possible. The learnings that we resonate with most have been presented by Jim Collins, the author of Good to Great. A must read for any business owner seeking to be great. Below we share what we believe are the fundamentals of Jim's teachings that have put us on our journey to become great.
Relentlessly pushing the Drive Shaft

No matter how big, hairy and audacious your vision is, creating greatness does not happen overnight. Nor does it come with a user's manual, a project plan, one single piece of gold or a whole lot of luck. What does need to occur is to relentlessly push the giant drive shaft in a forward direction. Ultimately creating momentum. Turn after turn, day after day, week after week.

The 20 Mile March
Remember the saying, "consistency will set you free"? Like hiking up Mount Everest or walking across the Simpson Desert, progress only occurs when you consistently put one step in front of the other. Day in, day out. And our business is no different. Progress is achieved when the team embark on the 20 mile march each day. There will be days when the steps don't feel big enough. As a day, week, month and year pass by, you will notice the change that comes with consistent hard work, each and every day over a long period of time.
People First:
Transforming a business from Good to Great takes teamwork. Before pushing the driveshaft and embarking on the 20 mile march, the right people need to sit in the key seats of your bus travelling to the finish line (although businesses don't have a finish line really). And these key leaders need to have the right passengers sitting next to them. In the midst of growth, when the team is often faced with chaos, you must have a busload of great people who have the ability to adapt and outperform in all phases of change.
"Greatness is an inherently dynamic process, not an end point. The moment you think of yourself as great, your slide toward mediocrity will have already begun." – Jim Collins
Transforming a good business into a great one is never a defining moment. Although being proud of what we have created so far, the job is never done. As Peter Sarai says, "Achieving more is possible. And we are only just getting started."
Should you require further information please visit www.modoras.com | phone: 07 3219 2555