There's gold in your business - if you know where to look
by Graeme McKellar, Managing Director – IFL Ventures
Link to the The Australian Business Acumen article - Issue 91 - click here





THE NEW IFL Ventures division of the InterFinancial group has been established to focus on the rare and valuable aspects of businesses – in other words, finding what may be 'gold' for investors.
IFL Ventures managing director, Graeme McKellar said, for example, that many business leaders did not appreciate how valuable their intellectual property (IP) may be, or other innovative aspects of their businesses.
"Understanding the value of your business is like looking at a mosaic," Mr McKellar said.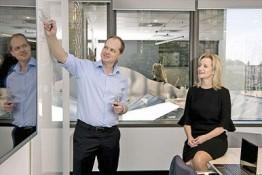 "You can stand back and see the image as the sum of its parts – that is, your business as a single entity that generates revenue. Or you can look more closely to make out the individual tiles: the colours, shapes and textures that group together to form an eye or the lips on a face."
IFL Ventures was able to use its team's vast business experience and expertise to analyse a business and realise the financial value held within its systems, IP and technologies.
"Applying this 'closer look' concept to your business is important, because it helps you see the contributions each element makes to your overall profitability and value," Mr McKellar said.
"For example, IFL Ventures, the company I head, is a newly formed division within InterFinancial set up to focus on intellectual-property-rich SMEs. We work with businesses that are underpinned by IP or have an IP adventure on the go.
"For a start, IP-related revenue is assessed separately from non-IP aspects – such as consulting, implementation and support services," Mr McKellar said.
"Breaking down a business into logical elements like this is when you find the golden tiles. These are the segments, departments or offerings that you may not have realised have tremendous potential or value, or that may be obscured in your market positioning.
"When it comes time to value a business as a whole – typically to raise capital, navigate a merger or consider buy-side or sell-side strategic options – we must value each tile."
Mr McKellar said this investigative process "can often be exciting and, sometimes, even quite shocking for a business owner".
"It's like seeing your business in an entirely new light," he said. "But it helps you understand where your true value is coming from, rather than discounting any part of your business with that single-valuation approach.
"Because, once you know which of your tiles are the gold ones, you've got a great starting point for your future strategies or growth plans."
Part of IFL Ventures' own IP is an examination process it calls its Business Mosaic.
Mr McKellar said the Business Mosaic process helped business owners and leaders discover where the real value resides in any particular business "by finding the tiles that apply to you".
InterFinancial is a long-standing Industry Expert member of Queensland Leaders.
Should you wish to explore this further, please contact graeme@iflventures.com
www.iflventures.com | www.interfinancial.com