The Challenges for an IP Company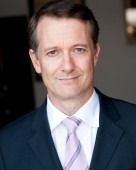 Andrew Dark - Dark IP
In January 2012, after 21 years in the Intellectual Property (IP) industry in Australia, I started DARK IP. I had worked as an examiner of patents, earned my stripes for a decade at one of the 'big' firms and had been a partner at a mid-sized firm. Looking back, it was still a gutsy move to start a business while still under a non-compete agreement, with no clients and two young children in tow. And now, here we are some 6 years later ready to move into a new growth phase.
I won't say that it's been all smooth sailing. I started the business with a co-director and the transition to sole directorship was tough. Moreover, in the IP industry (particularly patents), we are constantly faced with the challenges of dealing with governments that sway from thinking IP monopolies are good things to IP being the destroyer of all innovation. Of course, we know that IP is essential for fostering investment and innovation as it is rare that people want to spend thousands, or even millions of dollars developing an invention just to see others profit from that investment.
The law on IP is in constant flux, in many instances as a result of the perception of the government. This is true not only in Australia, but across the globe. So, it's not only a question of understanding cutting edge technologies in a variety of industries, it's also essential to know the ins and outs of the laws in the major jurisdictions. The profession is also going through huge changes in Australia, with several of the major players listing on the ASX and smaller players being absorbed.
It's a challenging prospect, both professionally and personally, but I am looking forward to what the future offers this independent, boutique IP company.