The 5 key factors to consider when selecting the best cloud-based system for your business
Deanne Luke, Principal/Director - The Bleecker Group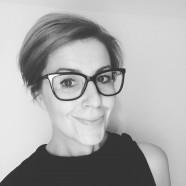 The world is changing at an ever-increasing pace, as is the business landscape and the technology we use to enable our businesses to function. Part of this change has been the evolution of cloud-based systems. Systems that have been developed without the requirements for onsite server and storage hardware, which for some businesses was neither an affordable nor practical systems approach. You can now run your business from anywhere in the world through some amazing platforms, ones which have common interoperability between software providers' products through clever standard communication protocols called APIs; gone are the days of the need to implement an expensive fully integrated ERP (Enterprise Resource Planning) system before your business can enjoy its many benefits. These can also be defined as SAAS, Software as a service, where you pay per month and have access to some software tools which will greatly increase your efficiency and accuracy. Your business may not be at a level requiring a fully customised ERP solution, however it needs the sophistication of robust and adaptable systems to enable continued growth.
There are so many cloud-based systems available for any sized business with modules suitable for almost all functions within almost all industries. These systems can really enable the business to improve productivity, workflow and overall business process. It is best to do your homework and really know what you want. If you get this right, selecting a new system will be straightforward and you will get the most out of it.
Analyse current situation
Where are you now and how has your business been progressing to date? It is important to assess your current situation and some of the key drivers for wanting a new system, upgrade from a current one or moving from a manual process to more digital process.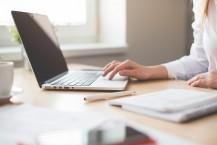 Functionality and testing
Once you have analysed your current situation you are able to start the process of searching for a new system. This is where I suggest you demo these systems. At this stage also identify what functions you can't live without, which ones you might have to change and ones that you can let go. This will form a clear map as to which system could fit into your requirements.
Price
I don't always think that price should determine what system you put in place however at some point price, functionality or design is always going to give. You want to be smart in how you spend your money each month on a system. After you have done some functionality and testing create a spreadsheet. Weigh up the pros and cons between what the systems can do, can't do and what you need to pay for each one.
Your employees
It doesn't matter if you have 1, 10 or 50 employees. Implementing a system will certainly have an impact on the way they do their job and new processes can feel like they will create a negative impact on staff. How this is managed is crucial to the success of the new system that you are implementing.
Business goals and future direction
This is sometimes forgotten, we always think of the now and not the future. The future can be just as important. You don't want to select a system that you will out-grow, nor do you want to put one in place that lacks functionality when some of your future plans are enabled.
For further information please contact: e: deanne@thebleeckergroup.com.au | visit: www.thebleeckergroup.com.au