QUEENSLAND LEADERS Industry Expert, Telstra has won in international IDG Enterprise Digital Edge 50 award for leadership in digital commerce.
The award specifically acclaimed Telstra's 24x7 customer self-care app which allows customers to select their own on-demand service mix, control their mobile account in real-time, and manage budgets and data consumption. The app is based on digital management software technology developed by US-based Matrixx Software.
This app won the award because it allowed Telstra to service its customers in the same way as big digital brands, and is a result of Telstra's early adopter strategy to become one of the world's first digital full service providers.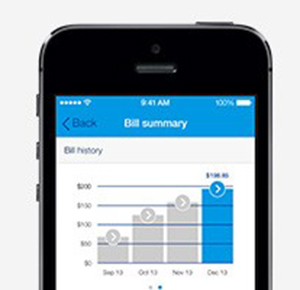 In 2011, Telstra launched its 'Digital First' strategy, priming the business for the on-demand economy by providing customers with the Telstra 24x7 for personalised shopping, customer support and account management.
Since the launch of the strategy, data average revenue per user (ARPU) has grown several percentage points, and 58 percent of all customer transactions are now conducted through digital channels.
Telstra has said its strategy continues to make impressive steps with data service monetisation and improving net promoter system (NPS) scores through greater customer satisfaction.
"Telstra continues to be ahead of their market because they aggressively challenged themselves to reinvent the customer experience," said Matrixx Software founder and vice president of marketing Jennifer Kyriakakis.
"They now own some of the most satisfied customers in the market, growing revenue for the company and pointing the way to further digital dividends."
Ms Kyriakakis said Matrixx enabled real-time customer engagement so Telstra could "deliver a superior experience to all their customers by enabling the purchase of products and services, account management and support features on-demand, 24-hours a day".
"The result is a new brand of customer service that has turned neutral consumers into brand advocates," she said. "Across the industry, these customers are happier, more loyal and have a deeper trust in their service provider. They are worth more in terms of net spend, buy more products, and recommend Telstra to their family and social networks."
The Digital Edge awards are judged by a panel of IT and business executives, based on innovation. Global winners are selected based on highly significant projects, impressive business results and superior collaboration among stakeholders.
Award recognition came at the AGENDA17 conference and awards gala on March 20-22, 2017 in Ponte Vedra Beach, Florida.
*
EXTRA >> Sources: Telstra annual report, 2014. Telstra annual report, 2016 (PDF page 10).
Read more about Telstra's Digital First strategy here.