20 May 2018 - Mike Sullivan - Community Business
Link to article online
TECHNOLOGYONE is pledging to help 500,000 children and their families free themselves from poverty, through a new partnership with Opportunity International Australia.
The TechnologyOne Foundation's ambitious new goal to save 500,000 children from poverty spans over a 15-year period, with Opportunity taking an innovative, entrepreneurial approach to charitable giving, called microfinance.
The partnership will provide small loans to enable families in India to grow businesses, earn regular incomes and create safety nets for the future.
TechnologyOne executive chairman, Adrian Di Marco said the TechnologyOne Foundation was one of his proudest initiatives in TechnologyOne's 30-year history.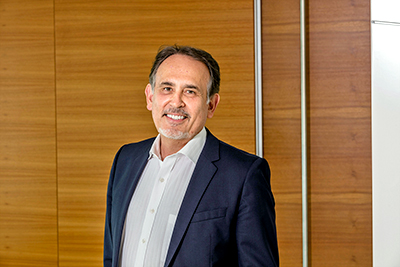 "We established the TechnologyOne Foundation as a way to pay it forward, and institutionalise giving for our company," Mr Di Marco said.
"The foundation really defines who we are as a company. It defines our values, culture and who we aspire to be, and demonstrates the values we are looking for in future employees."
Opportunity International global executive director, Robert Dunn said, "Opportunity International helps families in poverty free themselves with hope, dignity and purpose. The changes that we see in poor communities is only possible because of great partners who come alongside us, like TechnologyOne.
"Through our partnership together, Opportunity International and TechnologyOne have set an ambitious target to lift more than 500,000 children out of poverty."
TechnologyOne has also committed to a three-year partnership with The Fred Hollows Foundation to support the Vietnam Child Eye Care program, which aims to eradicate avoidable blindness in all school-aged children.
These new initiatives underpin its existing '1% Pledge' commitment, with the company pledging to donate one percent of time, one percent of profit and one percent of product. The popular corporate philanthropy movement aims to make the community a key stakeholder in every business.
"People are inspired by the 1% Program," Mr Dunn said. "When they hear about one percent of profits, product and time, that's an inspiring story, that's a real commitment. And that's pretty unusual - you don't see that in many companies.
"It's an amazing, heroic, world-changing thing; it's rare, but it's terrific."
Mr Di Marco said the company had made these commitments through the TechnologyOne Foundation because it "is the right thing to do".
"As a large, successful company we have the capability and capacity to make a difference," he said.
"The foundation has enabled us to make a greater impact in our communities and really empowers our employees to get involved in our philanthropic endeavours and make a difference. It is exciting to think about the increasing impact we will have moving forward." Mr Di Marco said.
Other initiatives in 2017 included contributing to The School of St Jude's e-learning and technical programs; continuing to support 20 ongoing disadvantaged youth programs through The Salvation Army and Mission Australia across Australia, New Zealand and the UK; and assisting World Vision's work with children, families and communities to overcome poverty and injustice.
TechnologyOne is Australia's largest enterprise software company and one of Australia's top 200 ASX-listed companies, with offices across six countries.