Safeguarding your reputation – keeping your bottom line your top priority
Leonie Vandeven, Founder/Director - StormBirds Organisational Strategies


Your business's reputation is arguably your most valuable and fragile asset.
While many businesses consider risk, response, and contingency plans for events outside their control, such as fire, flood, and operational disruption, most are woefully unprepared for the reputational cost of damage the company may have contributed to. Yet this is often more catastrophic
What comes to mind when you think of Dreamworld? AstraZeneca? Rio Tinto? Each has sustained substantial reputational damage from single events that eroded confidence and trust they had built up with customers, community, and government over several decades.
They spectacularly failed to 'read the room' in different ways. They put profit before people, communicated late, poorly, or not at all, took too long to acknowledge fault, or show remorse, downplayed the impact, or did not consider their response from a stakeholder, social, economic, and political point of view.
The only thing saving large companies from ruin caused by reputational damage is their very deep pockets.  They have the financial ability to ride out reputational storms over long periods of time.  Do you?

No business is immune from reputational crisis. We are all in the people business and, despite our best efforts, accidents happen, and people make mistakes. It can be caused by a single tweet over a customer issue, a miscommunication, accidental human error, or factors outside your control like product tampering, supply chain issues, or malicious activity.
Responding quickly and appropriately to these situations is important to minimise reputational damage but conversely a strong, timely and well managed response to crisis can strengthen your brand.
In a world full of risk, how can you safeguard your business from reputational crisis?
Build reputational damage into your business continuity and disaster planning processes.
Ensure you have strong communication pipelines with your staff, suppliers. and customers.
Have a response plan for all scenarios, capable spokespeople and considered key messaging.
Be visible, timely, authentic, and truthful in your responses and remediation.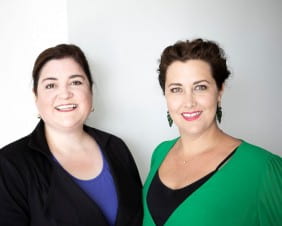 In 2019 PWC research identified crisis preparedness as the next big competitive advantage.
StormBirds supports you through a crisis but, importantly, prepares you for the unexpected before disaster strikes by building business, communication, and change strategies to sustain operations and help you take advantage of the opportunities that come with crisis.
There are always clouds over the horizon. Discover how StormBirds can help safeguard your reputation at www.stormbirdsos.com.