Growth during a Pandemic
Jeni O'Brien, Director - Red Roo Australia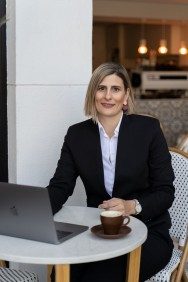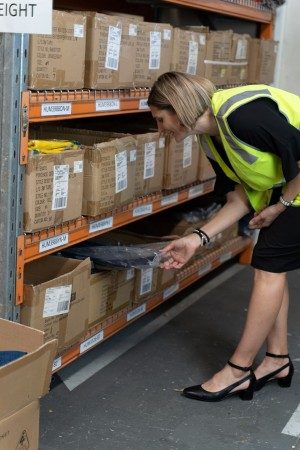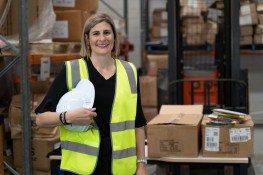 Red Roo has been caring about what people wear to work for the past 35 years. My husband I acquired the business in 2016 and have worked hard to establish a modernised model of uniform supply. We have seen 15% growth over the past 12 months, during a pandemic. I believe this is due to our ability to optimise productivity, help our clients save time and money, as well as our ability to continually adapt to our clients changing needs.

When we took over Red Roo, a uniform and promotional product business that specialises in the construction, mine and trade industries, I was surprised how outdated the expectations of the industry were. My prior experience in the printing industry had highlighted the importance of a quick turn around time for our clients, generally five to seven days. However, our clients at Red Roo were so accepting of the usual fifteen-to-twenty-day turnaround time, shockingly this was industry standard. In our clients' industries time is critical and down time is a huge measure which impacts productivity. We needed to implement change.

We started with updating our own internal systems and procedures. We implemented software programs for automation, began rebuilding the website for e-commerce and introduced a platform for product research. We relocated to a larger space with a front-end display room and warehouse. We knew that to initially reduce turnaround times we had to develop our fulfillment service. A pick and pack solution complete with online ordering portals, stock control and a 48 hour from order to dispatch model. We now offer this service to clients including one of Australia's largest mining machinery suppliers, and the fastest growing boxing franchise in Australia with 80+ branches.

In order to have more control over our turnaround times we purchased our own in-house decorating equipment. We are eagerly awaiting the delivery of a machine that will allow us to quickly fulfill larger jobs and introduce 3D embroidery, which is currently a specialised and limited service in Australia.

The last 12 months we have seen skyrocketing transport costs, border closures and major city lockdowns – but we continue to grow, and we continue to push to be the fastest in delivery.

I have written an ebook on the modernisation of our business and how we were able to grow 15% during the pandemic.
If you're interested in reading more you can email me Jeni@redrooaustralia.com.au