Office Ergonomic Training for a 21st Century Mobile Workforce
Liz Kirk, Founder - Beyond Ergo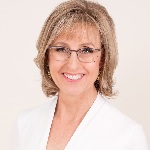 The 21st Century workforce is unique. Technology has created a dynamic workplace where staff are free to hot-desk (sometimes with tablets), work from home, use laptops in coffee shops and constantly interface with multiple screens.
While work-related musculoskeletal disorders (MSD's) are already considered the most significant negative health issues associated with the use of personal computers[1, 2], flexible work arrangements and now ubiquitous use of technology means injury rates are set to rise.

Building better checklists and increasing workplace audits are not the answer to managing risks associated with MSD's
Consider screen use at home. Who doesn't sit hunched over a laptop, or sit on a couch, watching TV and scrolling through phones? How many younger employees spend weekends gaming?
In addition, companies must prepare for future employees. A situation not previously considered for knowledge workers. Research shows Gen Y are entering the workforce already injured[3] and children as young as 15 show signs of pre-arthritic postures[4] because of constant screen use.
We can't manage modern risks using training that is decades old and increasingly irrelevant
(Not to mention … very boring!).
With changing technology, multiple workplaces and new research recommendations, how does industry protect staff from the increasing financial and humanitarian burden of escalating injury rates?
21st Century office ergonomics training must go beyond a checklist and a quick demo.
Training design must consider different work environments and increased the range of ergonomic skills. Programs must build independent safety behaviours and encourage the identification and resolution of issues before discomfort becomes an injury.

To introduce these new training skills or to start the conversation with your team, click here for our Office Ergonomics Questionnaire or program options at Beyond Ergo.
1. Bullock, M., Ergonomics in a Technological World: Implications for Occupational Health, in 25th Annual Conference of the Ergonomics Society of Australia,. 1989, Ergonomics Society of Australia,.
2. Aaras, A., G. Horgen, and O. Ro, Work with the visual display unit: Health consequences. International Journal of Human-Computer Interaction;, 2000. 12(1): p. 107–134.
3. Pace, B. A Generation in Pain. Cardinus Connect magazine, 2016.
4. n.a. Healthy Working: MOVE. Healthy Working: MOVE 2017 June 2017 [cited 2017; Injury Prevention and Training Resource ]. Available from: http://ergonomics4kids.com/ | http://www.healthyworking.com/move
For further information: www.ergoeconomics.com.au | ph 0408 751 379 | lizk@beyondergo.com.au