Modular displays show the way in brand style
29 May 2018 - Mike Sullivan - Queensland Leaders
link to article
EXHIBITIONS continue to be a vital element of a company's marketing strategy – by providing the platform to showcase products and services directly to target audiences – but there is more to success than simply meets the eye.
Outstanding Displays director Tom Meredith said while exhibitions provided an ideal opportunity for salespeople to engage with prospective customers and keep abreast of competitor offerings and innovations in their industry, "too often companies fall short in exhibition environments due to lack of preparation".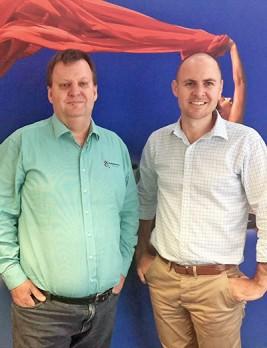 "Companies participating at exhibitions need to navigate between custom-built fabricated stands and modular 'system' stands," Mr Meredith said. "The person tasked with organising the display typically needs to search for a solution which is affordable, yet represents their brand well, while looking appealing enough to attract delegates.
"Not an easy thing to search for, but an evolution in modular exhibition systems has brought on a host of display options that combine the best of both worlds."
Mr Meredith said modular displays provided adaptability to different exhibition business environments.
"The main advantage is their ability to grow and shrink according to an exhibitor's needs," Mr Meredith said. "Like building blocks, pieces of each system integrate perfectly when added to or rearranged, making them particularly appealing when re-building at multiple events where the stand floor space varies. In terms of adaptability, today's modular stands can't be beat.
"Customisability of modular displays are luring fans of custom-built stands with ever-growing opportunities to integrate large scale fabric graphics – and the ability to add, relocate, or remove elements such as audio-visual components, storage rooms, and even double decks," Mr Meredith said.
"Starting with a basic structure, exhibitors have a myriad of options to scale up or down depending on space or budgetary constraints."
Mr Meredith pointed out that modular display components were designed to be much lighter and more compact than their custom-built cousins.
"To illustrate this point further, one of my clients recently upgraded from a custom-built timber stand to a modular display, reducing their transport costs by more than 50 percent – from two semi-trailers to one," he said.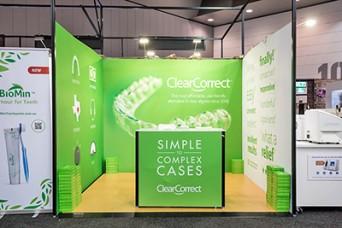 "Apply this saving over multiple builds, combined with
zero refurbishment costs, and you start to appreciate the benefits of a modular display.
Mr Meredith's experience was that "style is everything when it comes to creating an identity on the exhibition floor". He said modular displays were at the forefront, offering an extensive range of architectural details and customisable features.
"This provides companies the ability to further personalise their stand, resulting in a display that looks custom, often at a fraction of the cost, weight, and setup time required of a traditional custom build."
Outstanding Displays, founded by Mr Meredith and David Coulthard, works with clients throughout Australia and beyond, specialising in designing modular displays with impact.
Outstanding Displays is a 2018 Executive Leader member with Queensland Leaders.