MEC Mining championing sustainable diversity in the workplace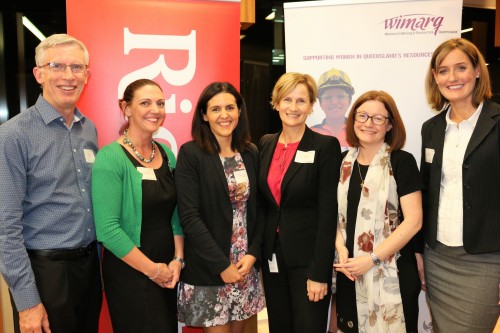 New figures show women make up at least 40% of the workforce in more than 80 countries, according to a Pew Research Center analysis of labor force statistics.

In light of these findings, MEC Mining General Manager of Strategy and Business Development, and Committee Chair of Women in Mining and Resources Queensland (WIMARQ), Maria Joyce looks at the benefits and challenges of a diverse workforce.
Nowadays, the advantages of gender diversity are well-known.
"Whether it be increased organisational adaptability, a broader service range, diversity of thought, or more effective execution due to raised employee motivation; the benefits are hard to dispute, especially when there have been direct correlations with high performance cultures and increased profitability," says Joyce.
But with any substantial change comes new and significant challenges. Through her role at WIMARQ, Maria has been introduced to women who have concerns about diversity targets detracting from the hard work that they have put in.
"For diversity measures to be sustainable, it is essential to ensure that all individuals feel valued to ensure that talent is not only attracted to the industry, but retained. Having the right culture within organisations is crucial in supporting this," explains Joyce.
Having recently come back from maternity leave, Maria is particularly interested in the impact that parental return to work policies and conditions has on diversity and employee retainment.
"We need to keep pushing the envelope and seeking means to ensure both business needs are met and flexibility is revolutionised in the workforce," she says.
Initiatives to improve the experience of parents returning to work include childcare payment support, scholarships for qualifications whilst on leave, and contact days between employer and employees to keep parents on leave in the loop about company updates and objectives.
While setting aspirational diversity targets in the resources sector should be applauded, it is important to consider how these objectives can translate into long-term, sustainable, industry-wide change.