Made in Queensland grants in sharp focus through CoreValue
As published in the Australian Business Acumen
MADE in Queensland grants are accelerating the development of manufacturers state-wide at many multiples of the dollar value spent – and that's due to a program which helps guide the process, instigated by QMI Solutions.

QMI Solutions is working with the Department of State Development and applying its CoreValue business development toolset to assist applicants for Made in Queensland grants. The sophisticated combination is already generating powerful results within the $20 million grant program.
The CoreValue system has been introduced to Australia by QMI Solutions – originally known as the Queensland Manufacturing Institute, but now a national organisation – as a benchmarking tool which would also offer companies new pathways to growth, productivity and profitability.
Initiated by the Department of State Development, the Made in Queensland grants range from $50,000 up to $2.5 million and are designed to help "show you the money," according to QMI Solutions Managing Director and CEO Gary Christian.
"CoreValue can help to show you where the money really is in your business, and how you can translate that into real value for your business," Mr Christian said. "We are working side by side with State Development to identify companies for the grants, but as part of the process we are dedicated to helping them find the real wealth in their businesses and assisting them in bringing that core value to the fore."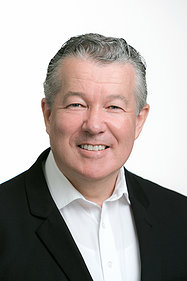 State Development also utilises a benchmarking tool called Probe for Manufacturing which can be applied to businesses requiring a 'deep dive' into productivity and manufacturing systems. CoreValue is a broader 'whole-of-business' analysis, measuring 18 value drivers across thousands of organisations worldwide.
"As the Australia/New Zealand licensee, we get to see the data that is highlighting problems and gaps where the most value can be created for Australian SMEs," Mr Christian said.
The Made in Queensland initiative uses CoreValue to not only benchmark a company but also give them a report on what steps to take forward – and how much money may be required for that transition.
QMI senior consultant for innovation, Rob Geddes said any Queensland manufacturer can have the benchmarking done, simply by applying through the State Development website.
There are some pre-qualifiers for the grants, though, as they are part of the Queensland Government's $1 billion plan to boost jobs in regional Queensland and this aligns with the $7.8 million Advance Queensland Advanced Manufacturing 10-Year Roadmap and Action Plan. This plan aims to help businesses transition from traditional to advanced manufacturing.
"The applicant has to be a genuine Queensland manufacturer – not just a brand owner who manufactures offshore," Mr Geddes said.
"Effectively, the Queensland Government is investing in your company," he said. "CoreValue highlights where you need to invest in the company."
While many manufacturers were looking directly at process and line improvements, for which the Probe for Manufacturing tool is ideal, others benefitted from the wider business approach of CoreValue.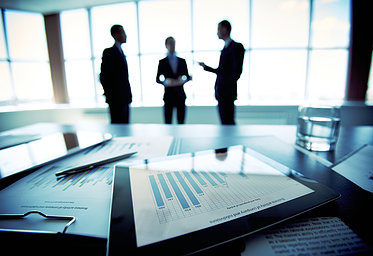 Core Value, Mr Geddes said, was a broader benchmarking and reporting system that worked at the higher levels of business development rather than manufacturing productivity.
"So if you have capability, but not enough sales, then CoreValue is the tool to use," Mr Geddes said.
"The reason we picked up CoreValue is that we find companies here that are world class in performance and practices – but some were going out of business because they did not have their marketing sorted.
"Most of these companies are set up by people who are very good technically but their mind-set is focused on the engineering, design, and producing high quality products.
"These were generally business owners and leaders who were less market minded," Mr Geddes said.
He said these kinds of businesses tended to fall down in areas like human resource (HR) processes, for example, which detracted from their longer term success.
"The grant will support improvement for companies in other areas, such as marketing, branding, accessing new markets and developing new products," Mr Geddes said.
CoreValue can help such companies to more effectively shape their grant applications. It can be used to provide graphs and statistics on the company, which comes in handy for seeking grants.
Mr Geddes said using CoreValue to develop a report, for both the Queensland Government and the company, provided valuable recommendations on how much money may be required and where such investment would be best placed.
"Clear insight comes out of the report and confirms, often, what the company knows but could not articulate," Mr Geddes said.
"In CoreValue's case, it gives the company a dashboard and a back end to work on the business."
Astute company owners and leaders use CoreValue to develop scenarios.
"It's also useful in the area of 'what-if' scenarios," Mr Geddes said. "For example, what if we improved market share? What if we improved our margins? You can see how the different numbers should play out.
"It's like flying with radar instead of without it."
So far, more than 200 Queensland companies have applied for the grants, which State Development Minister Anthony Lynham said would run for two years or until the $20 million fund is expended.
www.statedevelopment.qld.gov.au/made-in-queensland