Just For YOU

Rarely in business do you reflect on something as being truly unique.
As a person who makes 'stickers' for a living, I am often amazed at the reach of products that 'wear' our labels. As a manufacturer however, I am acutely aware that while we used to buy and sell products, people now look for 'experiences'. 
Create the right experience and people build an affinity for your brand, miss it and off they go.
When Pukara Estate approached QLM to create stronger engagement with their Connoisseur Club members, they wanted something that reflected their brand values but also 'elevated' their product. Club members are true 'foodies' and love quality products. Cooking is a shared experience and they wanted their special blend of Olive Oil to be part of this experience. Something they would be proud to have on display in their kitchen.      

The digital printing platform used by QLM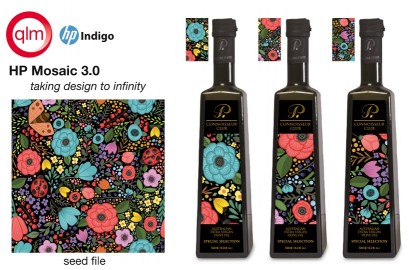 makes it possible to customise and add personalization to product labels and packaging. The design process for Pukara took 'seed' images into special HP Mosaic software to create unique versions for every label. The finished products are absolutely stunning and the proof is in the sales.
Whilst big companies have been embracing the power of personalisation and customisation for years, it is now evolving past the era of names and sports teams to tailored products and packaging that tap into particular needs. As consumers move away from wanting more 'stuff', there is an opportunity for companies to create products and services that more closely reflect the wants and desires of the customer.  People want to be WOWed. Surprise and delight them to get their business and remember it's not really just for YOU – you'll be sharing it with your entire tribe.
For further information please visit www.qlm.com.au