Is an internship a missing link in your business?
By Carl Spruce, Director of the Outsource Group
(Outsource Institute (AUS) and the Australian Retail College).
Did you know that Google takes on average 1,500 interns annually? Some years they even take up to 3,000! Whilst I appreciate, we might not all be in a position to take on this volume of interns annually, the reason why more small to mid-sized businesses are now jumping on the internship bandwagon is because they recognise the talent and potential these individuals can bring to their organisations.
Personally, at Outsource Institute over the past 8 years we have hosted on average 2 interns annually. Some of the reasons why we have continued to welcome interns is because we have found that they have allowed us to:
Have a fresh set of eyes on our business systems and processes- Kira was studying a Master of Business majoring in Marketing when she undertook an internship with us. Kira redesigned our marketing plan and digital marketing strategy in such a way that it allowed us to strengthen our brand recognition and solidify our market position.
Apply the latest innovative business models fresh from the classroom to the workplace- Daniela interned with our organisation whilst studying her Master of Business, Entrepreneurship. Daniela helped us to develop a business plan which assisted us with attaining an Australian Government grant of $500K. 
Focus on projects that would otherwise never get off the ground- Having Luke, a Bachelor of Engineering (Software Engineering) intern with us meant we were able to bring our website development project back in-house. This reduced the timeframes and costs associated with building a completely new website externally and also meant that we were able to upskill some of our existing team in the process giving us greater control over the entire system.
I could go on with countless more examples of how taking on interns over the years has benefited our organisation, however I would rather encourage you to not just take my word for it but instead try it for yourself.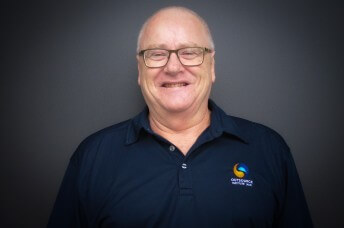 If you are open to taking on an intern, Outsource Institute has recently launched a new program, the Advanced Trade Engineering Cadetship (ATEC). We have developed this program due to a high demand in particular from University students in Australia (specifically, international students) that have studied and completed either their Bachelor's and Master's in Engineering (Civil, Mechanical, Electrical) that are seeking work in their chosen engineering fields.
For more information on the ATEC interns that we currently are seeking to place, please contact Carl Spruce, on 1300 136 904.