Industry changes and the importance of your people
Karl Yunker – Managing Director, Pensar​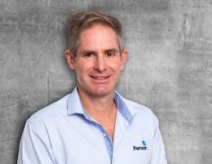 As does any Managing Director, I closely observe industry trends and predictions to ensure our organisation is always positioned to manage what the market may present. Across the infrastructure sector there is currently much rhetoric around imminent government spending on infrastructure and a potential boom period similar to that experienced in the late 2000's. This boom was preceded by a significant growth period in sub-division led residential housing. As this growth slowed, the government invested to stimulate the infrastructure and construction sector.


Periods of big government spending in any industry hold the promise of opportunity and substantial work, however we know from the previous investment cycles that it can also create many challenges. As costs escalate and people resources become scarce, contractors and sub-contractors can quickly find themselves in trouble. Projects overrun their timeframes, costs continue to escalate above budget throughout the project life cycle as resources become more scarce, quality can be compromised due to inexperienced people and cost-saving efforts, and finally – and devastatingly – safety can be compromised.
As we observe the slowing of the recent apartment construction boom in Queensland, we need to be ready for the possibility of a new government infrastructure boom, and ensure strategies are in place to mitigate the possible risks. I believe the keystone of this strategy is quality people – and it's a keystone for Pensar regardless of market cycles. Effectively managing your people resources is fundamental to success across any industry. The ability to recruit and retain quality people has far reaching implications for managing project timeframes, costs, quality, and safety. As industry leaders it's important to remember that our organisations are more than simply what we make, produce or deliver – they are about the people who make it possible.
Should you have any queries, please contact: Ph: 07 3846 5922 | www.pensar.com.au