I went to a leadership workshop where 2 ex-race horses are the course facilitators
Daniella Brandy - Business Insider Australia
Oct 23, 2017, 1:45 PM

Full Story Here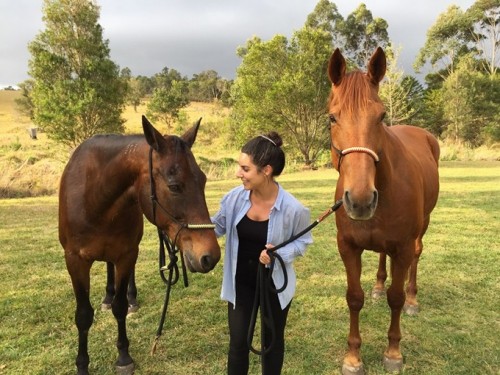 Daniella Brandy
You may have been to conferences and seminars about leadership where you're put in a fluorescent-lit classroom or lecture hall for a day, two or a few.
You may be taught about how to be an effective leader, and may even role-play with other participants to try and see how the theory may apply in the real world.
But the hardest thing is taking what you've learned and applying it in real-life outside a controlled environment.
Business Insider recently attended a leadership workshop called Hooked on Leadership that is probably very unlike any leadership seminar you've ever been to, and has one very special main difference.
The course facilitators don't talk. They do chew grass, neigh and have metal shoes stuck to the bottom of their feet.
Hooked on Leadership is a 2-day seminar held in Oceanview Estates and Winery about an hour north of Brisbane, where two stunning ex-harness horses called Fez and Red are the course facilitators.
Rebecca Livesey and Angela Koning run the training and met a number of years ago when they worked at the same company. Their love of leadership but frustration at the lack of interactive and immerse training programs led them to develop this very unique equine-assisted learning workshop.
Here's what it was like.

Photos: Daniella Brandy/Business Insider

Driving up to the entrance, it's clear this is no ordinary leadership seminar.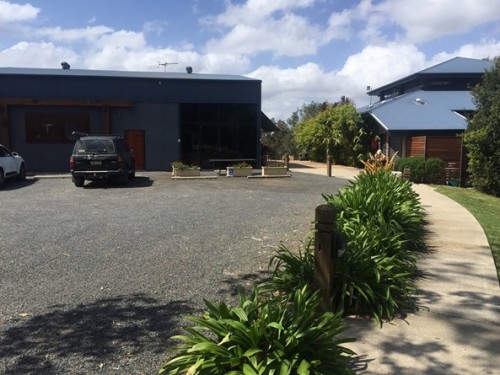 Continue down the path, and you come to this Spanish-style setting with a view
over the vineyard.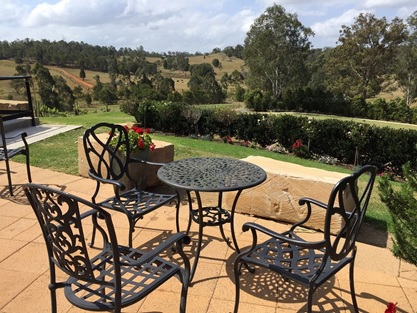 It's a pleasant walk through the vines down to the paddock where the horses are kept.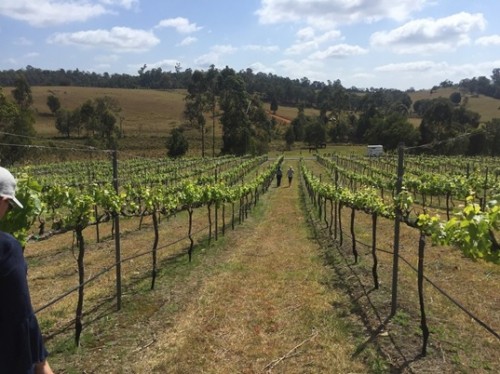 We introduce ourselves to the horses, to get them used to us, and see how they react
towards our non-verbal communication.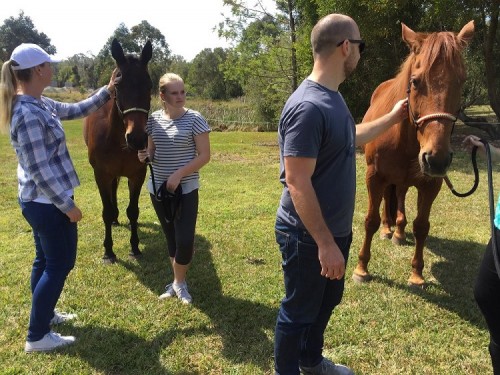 After a big second day, its time to say good bye to the horses, and Koning and Livesay.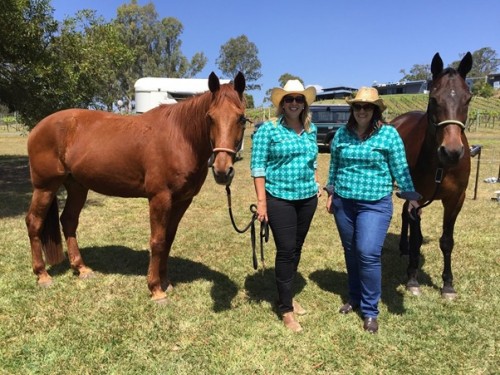 Full Story Here