How to get more from your travel budget
Greg McCarthy, CEO - Australia / New Zealand, Corporate Travel Management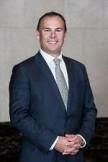 As a travel industry executive, I have spent much of my 35-year career owning, operating and working with small-to-medium enterprises (SMEs). So, I understand the wide range of challenges facing business leaders and how important it is to account for every dollar.
One large expense many small businesses don't manage effectively is staff travel – a critical activity for growing businesses. Corporate Travel Management (CTM) has been in the business travel market for almost 25 years. We understand that managing travel can be complex, especially for small businesses. So we've been working hard to develop a new travel solution for SMEs that drives savings and simplicity for zero cost.
SMART Corporate Travel from CTM is a free and easy-to-use online travel booking website and mobile app that provides SMEs access to corporate travel deals with no online booking fees or lock-in contracts. It also helps you take greater control of your travel budget, and makes your business trips more productive with intuitive travel updates and destination advice delivered during your trip.
The tool means you and your employees no longer have to waste time researching multiple websites and providers to find the best travel deals. Instead, you can quickly compare and book the best rates, including corporate deals, on flights, hotel and car hire in a single platform.
Business owners can also take greater control of their travel budget by setting policy restrictions on the type of travel booked by employees, and access consolidated travel expense reporting for greater visibility and efficiency.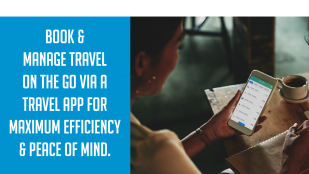 We know that travel doesn't always go to plan. With SMART Corporate Travel, you also have 24/7 access to expert travel assistance and emergency support.
You know your business better than anyone. You're an expert in your field, and passionate about what you do. When it comes to business travel, we feel the same way. If you have any queries about how to get more from your business travel budget or would like a demo of the SMART Corporate Travel tool, visit us online or call 1800 663 622.
September Exclusive: Register and book through SMART Corporate Travel in September and receive up to 20% off Virgin Australia flights, plus 2 Virgin Accelerate Pilot Gold Memberships! Conditions apply.