How to achieve your product market fit

With the number of online tools available it's important now more than ever to deliver a valuable product to your users. Value is measured a number of different ways but ultimately we want people to use what we build. In order for that to happen, it needs to solve a problem better than any other available tool.
There is no linear road to finding your product market fit. However, with a framework for proper experimentation and user testing, the likelihood of creating a valuable product increases.
We are running a webinar to explore the strategies and tactics you can use to maximise your product market fit.
During the webinar we will address:
Why is a problem statement critical to finding your fit?
How to find your user groups
Finding your MVP
How do you know if you have product/market fit?
This process can be applied for completed solutions as well as projects to come. We recommend this free webinar for anyone considering development in the future or trying to find their product market fit currently.
Time: 7 July, 1:00 pm – 1:45 pm
Where: Online – via webinar
Register here: https://my.demio.com/ref/buWXVuKiZjBEeOHp
Presenters: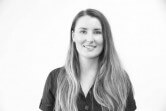 Jordie Peters
Head of Product Success, WorkingMouse.
In her role Jordie helps guide her team to successfully scope and design software that will have the greatest possible product/market fit.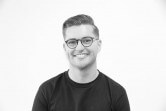 Jake Wood
Head of Operations, WorkingMouse
Jake ensures that our agile Way of Working is implemented across every project to find the best roadmap for product development.


Should you have any queries regarding the webinar please contact growth@workingmouse.com.au