Expressions of Interest -
India Trade Mission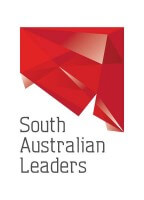 Please see attached Expression of Interest Information to join SA Leaders for the International Engineering Sourcing Show in India between 4th to 6th March 2020.
The delegation will be led by Andrew Downs of Sage Automation.
This is the EEPC's 9th International Engineering Sourcing Show (IESS), India's truly global engineering sourcing show for international business visitors.
The document provides further information on the delegation, themes and focus industries, the IESS format, who is attending, participation costs and next steps. For eligible companies the IESS registration includes airfare reimbursement up to USD $800 and up to 3 nights in a 5 Star Hotel in Coimbatore for Australian companies.
Expressions of interest are to be received to the EOI by 10 January 2020.