Effective communication through articulation and active listening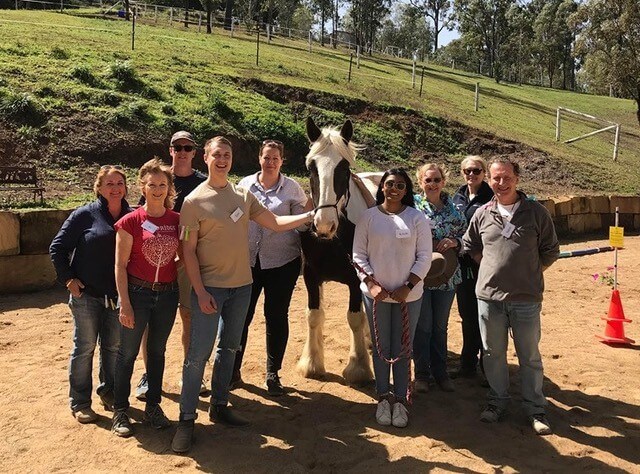 (Pictured: Leanne-Passions n Profits; Igor-ThinkHitch; Anna-Qld Cradle Care and Steve Copplin)
A great morning session of Equine Assisted Professional Development at our facility at Kholo (45 minutes from Brisbane). The main focus activity was effective communication through articulation and active listening.
Equine Assisted Learning is different from other leadership or team building activities because the horse is the teacher. There is no riding and no previous horse experience required.
Our workshop was a great catch up for us as Future Leaders together with our mentor, Steve Copplin and it gave us the opportunity to provide a practical demonstration of the effectiveness of equine assisted team building and leadership in the corporate or business arena.