Digital transformation
The $31bn potential for Queensland that's too big to ignore
Stuart Macdonald, COO - TechnologyOne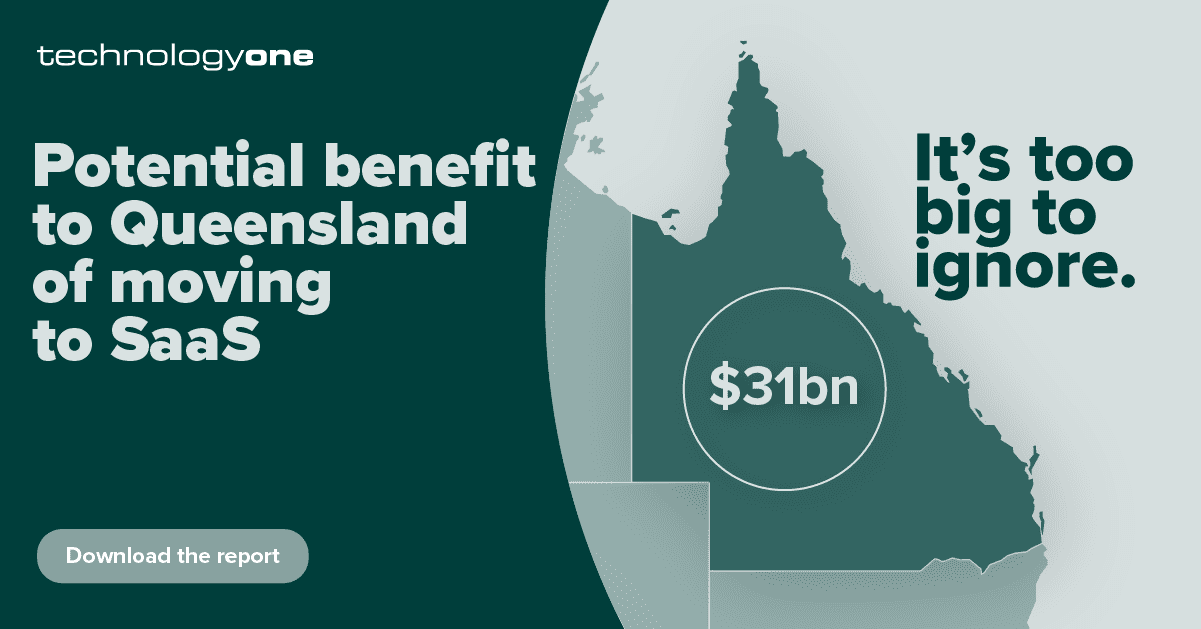 Our Queensland Regional Manager, Leigh Wilson, recently had the honour of attending Queensland Leaders' 15th Anniversary Connect Event where he spoke about his journey at TechnologyOne, including the challenges faced during the 2011 Brisbane floods and how his team continued to pivot customers during the pandemic.
I know Leigh referenced some major research that IBRS and Insight Economics released earlier this month. As a leading ERP Software as a Service company, established and headquartered here in Queensland, we are tremendously excited about the results. The report uncovered that there is a $31bn generation building opportunity to be unlocked in Queensland, if government and businesses embrace new innovations and replace their old IT platforms with Software as a Service (SaaS).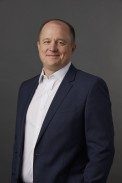 The modelling also found that by replacing redundant technologies, Queensland's Gross State Product (GSP) – a measurement of the state's total output – will grow by 1.3% by 2030.
Imagine the economic boost that could come from re-investing these billions of dollars? Newer roads, better infrastructure, more teachers, and more nurses for Queensland – things that as business leaders we all agree are critical for our State.
So how do we now unlock this benefit right across Queensland? Businesses around the world are becoming increasingly focused on digital transformation and the technologies that are going to shape their futures. This is a great start, but we need to shift this from a conversation into action. We need business leaders to take the digital transformation leap, starting by replacing outdated systems with the future of technology in Software as a Service, or SaaS. There are fantastic and innovative Australian tech companies to support you to do this and I know firsthand that Queensland is well on its way. But we now know there is $31bn reasons to do more, and to do it faster.
As a proud Queensland company, TechnologyOne continues to work closely with all levels of government and businesses to support them to make this transition, and I am calling on other tech leaders to do the same. The economic benefits for Queensland and Australia are too big to ignore.
If you would like to find out more about the economic modelling, the report is available at https://toobigtoignore.com.au/ or contact our Queensland Regional Manager Leigh Wilson on 0422 192 279 or connect with him LinkedIn: https://www.linkedin.com/in/wilsonleigh/