Differentiating and shifting with the times
April 2018 - Terry O'Toole, CEO - TransitCare ​​​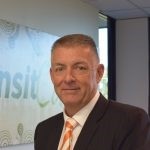 Innumerable articles are written about NDIS and its expected effects on people living with disabilities. What isn't reported, is the transformational change required for the Community Service Organisations. They have developed in a world of upfront block funding where service is not denied on the basis of inability to pay.
Operational systems and organisational cultures have therefore been forged in an environment of cross subsidisation. From July 1 the sector must move to a fee for service paradigm. Alongside the challenges comes tremendous opportunity for those prepared to remake themselves and their service offering. TransitCare Limited is one of these organisations and is at the leading edge of the change.
Community Transport provided 1 million passenger trips in South East Qld last year. The largest Queensland provider, TransitCare with a fleet of 52 vehicles and 135 staff delivered 700 pre-booked trips per day. In our 24th year we are well down the path of differentiating ourselves and our services. We maintain a 96% Client Satisfaction rating because our drivers are door to door not kerb to kerb. We transport our clients to their required destination at their preferred time rather than offering only set runs to locations of choice.
Our drivers assist our clients from their door into the vehicle and help them in at the other end. If they are in wheelchairs they are properly secured. If they have shopping bags we carry them inside. If they don't seem ok we call their family or when necessary an ambulance.
We are the originators of ride sharing and the only true practitioners. We take up to 8 people at a time who are picked up and dropped off along the way to common destinations.
Our next step is true on demand transport this requires a fundamental shift.
Our service is key to giving independence to people with disabilities and helping older people stay in their homes for longer.
If we don't make this shift successfully our wheels stop turning and the most vulnerable members of our community will be left to fend for themselves.
Further information: www.transitcare.com.au | terry.otoole@transitcare.com.au | 1300 463 593 (1300 GO FLYER)