'Deliberate and systematic engagement with customers is essential'
Dan Everson, Managing Director, Kinetic Orthotics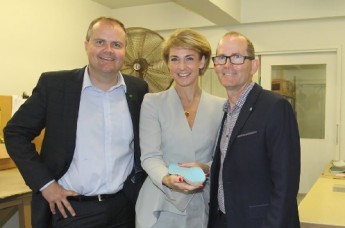 I'd like to say that when a team from the National Basketball Association (NBA) contacted me recently, it was to invite me to play with the likes of LeBron James. Sporting aspirations and ability aside, it got me thinking: What prompts a major US company to pursue a product or service halfway across the globe?

I believe the answer is simple: Deliberate and systematic engagement with customers is essential to successful innovation. Two decades in product research and development has taught me that listening to and observing our customers is a key component to achieving more consistent, positive health outcomes.
As a practicing podiatrist, I've spent my career researching evidence-based methods to help more patients move without pain. My patients have acted as a guidepost, highlighting the benefits and inefficiencies of various orthotic prototypes. Their invaluable feedback combined with a systematic approach is helping to shape a new era in orthotic intervention. Without that evidenced-based approach, I would not be achieving these outcomes and we almost certainly wouldn't have piqued interest from within the NBA.
As my business enters a new phase – the roll-out of orthotic intervention technology to retail and health care professionals– my focus will continue to be on engaging with customers at all levels to capture their feedback and learn and evolve quickly. This will hopefully ensure the adoption and acceptance of our technology is accelerated, delivering business growth and helping more people in Australia and around the world to move without pain.

For Further information e: mail@orthotics.com.au | ph: 1800 678 468 or 07 5448 9622 | web: www.kineticorthotics.com