Critical for business: investment in skills development
Robert Petherbridge, Executive Director - Tafe Queensland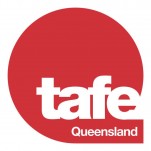 Keeping up with the rapid pace of technological change is forcing businesses to invest in skills and workforce development.
Our traditional approaches to education and training – finishing school, gaining a qualification and starting in an entry level job – cannot keep up with demand for new skills.
TAFE Queensland Head of Commercial Business Robert Petherbridge said new technologies are changing the requirements of jobs at a much faster rate than students can complete education and training programs and come into the workforce.
"To help employers and employees keep pace, TAFE Queensland has started delivering micro-credentials – short, highly targeted courses designed to improve a specific skill," Mr Petherbridge said.
"Our approach has been to take what we can from existing education and training programs and supplement that with the specific new skills and knowledge required for jobs of the future.
"These short and targeted training programs in areas like cyber security, interoperability, networking, mechanical first responder, data management and autonomous equipment fault finding provide the additional skills workers need to do evolving and changing roles."
But it is not only new technologies, Industry 4.0 and automation where critical skills and workforce development is required, the recently released Royal Commission into Aged Care Quality and Safety also singled the same out as an area of significant focus and attention.
"Alongside calls for increased funding, more quality assurance and regulations and an entitlement to services, workforce capability and development is singled out for an area of significant focus and attention," Mr Petherbridge said.
"It sounds simple – establishing a base level standard that people undertaking work will have the skills and knowledge they need to do that job, but the finding in this report and many others like it are that this is not always the case – and the implications are costly to our economy and our society.
"What this proves is that investment in skills development is now imperative – all businesses, no matter what industry - must keep their employees equipped with the latest skills, aligned to business needs, in order to compete with their peers and meet market demand."

To learn more about micro-credentials or how TAFE Queensland can tailor training to suit your business needs visit tafeqld.edu.au