Creating an Impact Together!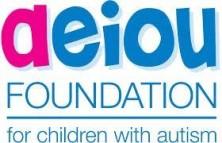 As businesses, we are all incredibly aware of our social responsibility and the need for us to give when and how we can to continue to support our communities.
Recently we have learnt of a story and undertaking happening within our own network worthy of us reinforcing the value and strength of the connections that are formed within the Network and prompting us to reach out to you all to consider contributing to show our collective support as QLD Leaders.
On the 12th of October, Jodie Perlinski from the DAIS Brand Strategy group will be part of the Chain Reaction Female Peloton riding over 300 kilometres from Brisbane to the Sunshine Coast and back over 3 days. As Jodie has shared, "each rider personally donates $1000 upfront to cover expenses for the ride so that proceeds generated go directly to the cause. The training and preparation is intense with 4am starts and over 200 kilometres of training a week, but it makes it all worthwhile when you see the difference that 40 Corporate Women can make, but we cant do it alone and need as much support as we can from those around us".
A major beneficiary from the ride is the AEIOU Foundation (also part of our QLD Leaders Network) and the proceeds generated will contribute to 16 young children with Autism having the opportunity to attend a new Centre being built on the Sunshine Coast. Incredibly there is still a $10,000 funding gap per child to the families that need this valuable early intervention program, a program that is pivotal to help them realise what many of us take for granted being the opportunity to simply enter a mainstream school and actively participate in the community.
If you can help Jodie with a contribution in any way we encourage you to follow this link
https://www.chain-reaction.org.au/fundraisers/jodiedais-com-au