Christmas Functions with a Twist

Julian D'Souza, Founder - The World Food Markets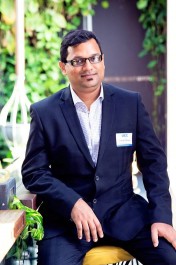 How do you thank your staff with a Christmas party to remember...for all the right reasons? The World Food Markets & Events have a few recommendations.
The silly season is upon us and while we all love throwing and/or attending a good Christmas party, it can be tricky ensuring everyone is on their best behaviour and there are no untoward incidents relating to alcohol or sexual harassment that could impact members of the team or result in liability claim against the business.
I once worked for a business that emailed all staff a 3 page document outlining the anti-bullying, sexual harassment & responsible consumption of alcohol policies of the company before the Christmas party. Most staff did not want to attend after going through the documents and I had to call a staff meeting to explain that a work Christmas function is an extension of the workplace and as such all company policies had to be adhered to but that should not stop people from having a good time. In following years I sent out an invitation with only a single line to reiterate this fact which got a much better reception. As the manager, licensee and local representative for the business I ensured that the there was always more of a focus on food and also filled in time at the event with activities and presentations to minimize the risk of excessive consumption of alcohol.
What we enjoy the most about what we do at The World Food Markets & Events is keeping our finger on the pulse of new and emerging trends in the events, food and beverage industries. As a result we have introduced food trucks, craft beer, cocktail classes, pizza making classes, cheese appreciation, etc... into our events and markets. With food we have seen Burmese cuisine and Buddha bowls increasing in popularity internationally and here in Australia burgers and low'n'slow American BBQ meats continue to dominate. With drinks the trend is towards local ingredients, lower alcohol as well as vegan options. Daiquiri's are getting a run as the most popular classic cocktail of the year. Food pairing, craft beer tasting and making your own wine from various fruit & vegetables are fun as well as educational and still in vogue.
Market style catering is really popular for Christmas parties this year as it is much more economical and relaxed and companies are inviting not just partners but also kids along to celebrate together. This also encourages staff to behave more responsibly at the event.
With our versatility with preparing different cuisines The World Food Markets & Events are well placed to cater food matched to various themed functions. We also work with theming companies to ensure the venue looks the part and can take care of all your entertainment and other needs meaning a hassle free function with just the one point of contact. No function is too big or too small and we work to all budgets and styles of functions whether it is a formal sit-down or a cocktail reception.

We are currently offering a complimentary corporate function planning consultation to go over on trend options for your staff Christmas party and your annual calendar of events. We can save you the time and effort and make the entire process as much fun for you as it is for your guests by facilitating the entire process with suitable recommendations for venues, theming, entertainment, food, beverage, etc... within your allocated budget.

The World Food Markets & Events are happy to offer you a one time discount of 10% off our services if you engage us to plan an event at this consultation.

Should you wish to take up this offer or require further information on future events please contact us - e: info@theworldfoodmarkets.com.au
View our Inner Circle offer