Brisbane's science lessons inspire a global audience
Courier Mail 17.04.20 - Michelle Smith, Quest Newspapers
(article link here)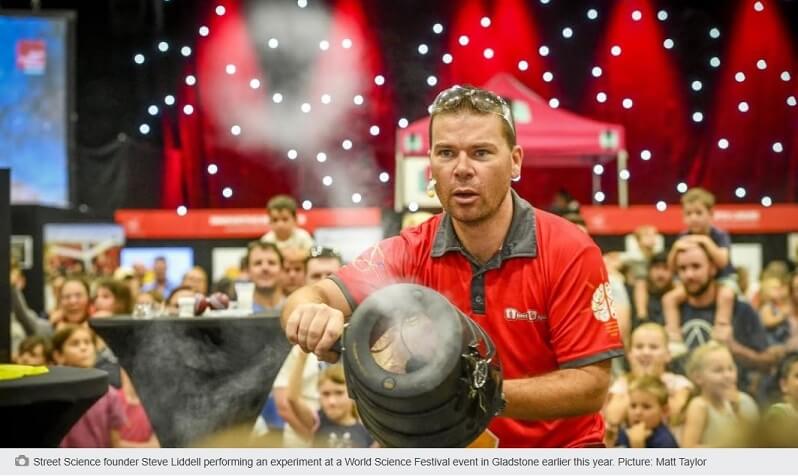 MORE than 2000 children from seven countries have been logging in for free daily science lessons offered by a small Brisbane company during the school holidays – and the fun lessons will continue through Term 2.
Nudgee-based Street Science – which has been providing a hands-on approach to science since 2012 – moved online about four weeks ago due to the coronavirus.
General manager Kim Liddell said the online lessons went "bonkers" right from the start.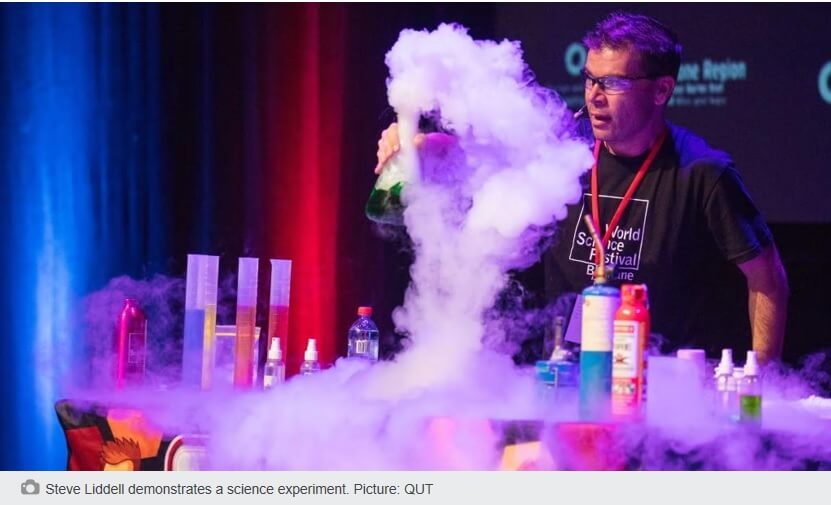 "Obviously it was at a time when people had two weeks of school left and were wondering what to do with their kids," she said.
"In those last two weeks of school we had teachers streaming our lessons to the science students because it's all curriculum based."
Mrs Liddell said more than 2000 children were logging in to the lessons each day of the holidays, not only from Australia but from Canada, United States, New Zealand, China, Malaysia and the United Kingdom.
Join the circus with online training
She said the lessons, aimed at 5-12 years, were billed as "A Slice of Science".
"It has to be something real simple and cheap, and parents need to be able to access the materials.
"The lessons go for 20 minutes – you view an experiment, there's an explanation of how it works and then the child goes off to perform it.
"You'll get an email asking do you want to see it again. Participants can ask questions on our Facebook page and then they share their videos of the experiment."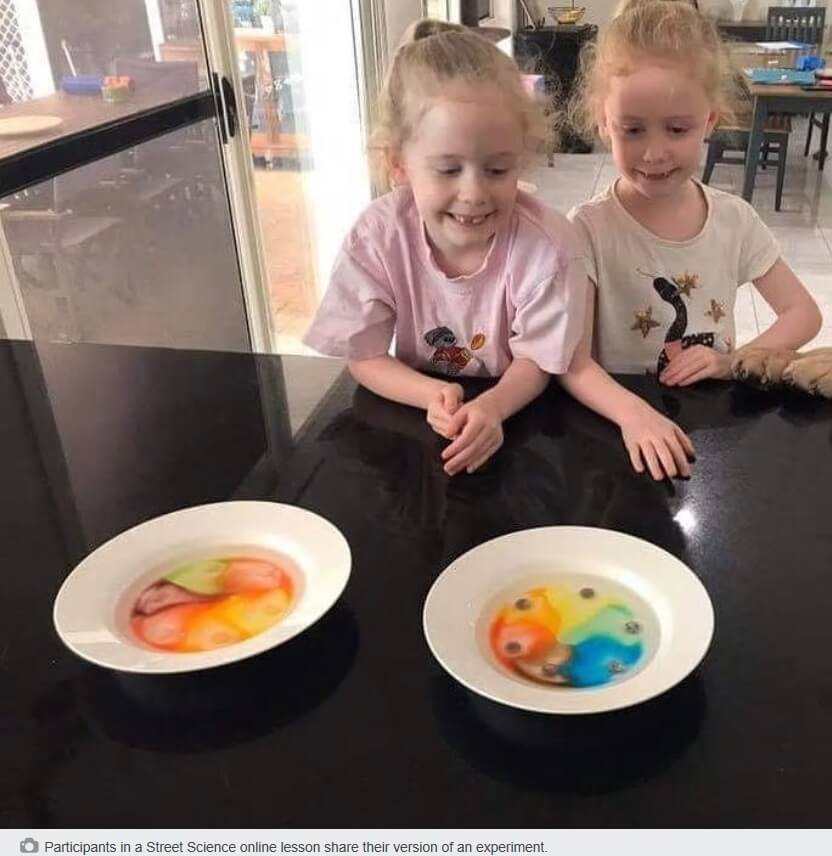 Lessons so far have covered rockets, underwater fireworks (which was really popular), lava lamps and chromatography.
Street Science founder Steve Liddell said they had "a belter of a week" lined up for the start of Term 2 "with bubbling concoctions and some pretty mad science".
"We'll be focusing on kitchen chemistry this coming week, in particular looking at acids and bases in the home," Mr Liddell said.
"We'll teach the audience how to make their own pH indicator out of red cabbage, we'll explore data tables and scientific methods and we've got a special guest joining me live in the lab on Wednesday – Brian who is an environmental scientist.
"I believe he is even going to teach the kids how they can make their own environmentally-friendly toothpaste."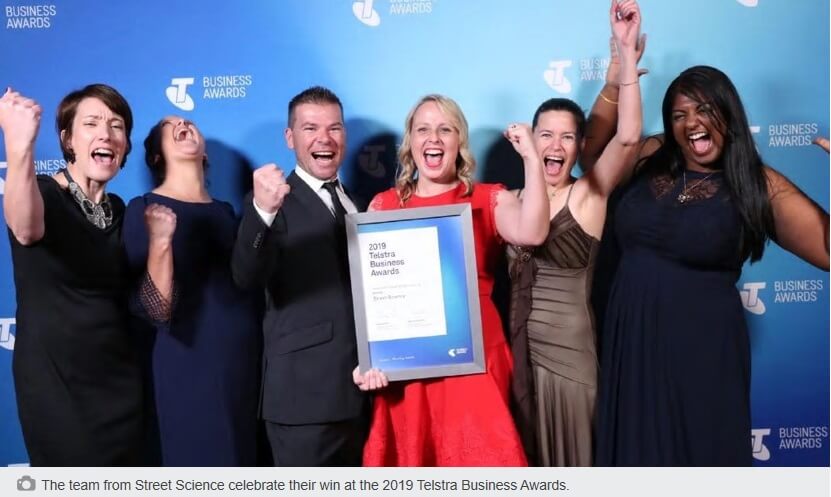 Street Science, which won the Small and Succeeding category at the 2019 Telstra Business Awards, aims to teach the Australian science curriculum in a fun, energetic and inspiring way.
Mr Liddell, who spent eight years in the classroom, said he wanted to make learning more exciting.
"By combining the national curriculum with a high energy show or interactive workshop, children from kindergarten to high school learn while having fun," he said.
"I want more kids to study science. I was inspired to change the way science is taught in the classroom after seeing a significant drop in students taking on senior sciences through my work as a high school maths and science teacher."
To join the free daily lessons, register online at streetscience.com.au – go to 'Products & Resources' and 'Virtual Learning Toolbox'.