Brisbane entrepreneur offers a healthy alternative to snacks
(Sarah Matthews, Courier Mail - link here)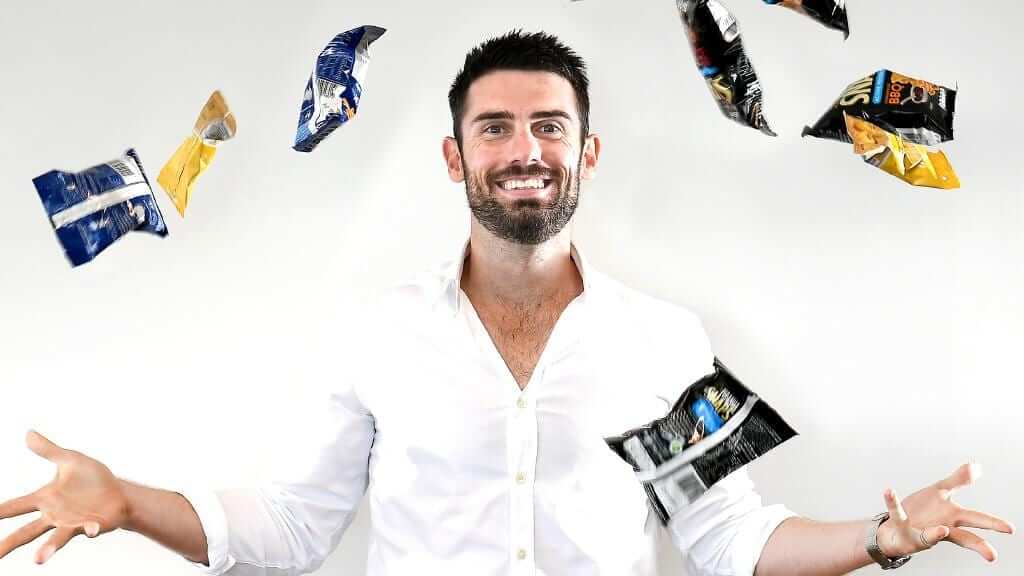 Snackwize founder Conor Reynolds. Picture: AAP/John Gass
FROM years of working in the corporate world, Conor Reynolds, 29, had a lot of time to observe the snacking habits of office workers.
In 2016 after seeing a massive gap in the market, Reynolds decided to start a business that delivered a variety of healthy alternatives to the chips, lollies and chocolates available in office vending machines.
"Millennials are snacking three-four times a day, and they're going to make up three quarters of the workforce in the next six years. 46 per cent of Australians are now snacking in favour of lunch," Reynolds says.
"If it's not healthy it can add up over days and weeks. So we're catering to that demand in the workplace."
Now, he supplies healthy snacks to more than 100 businesses all around Australia and New Zealand each month out of a warehouse in Coorparoo. The company employs a full-time salesperson and last year secured a $500,000 investment from Adrian DiMarco, executive chairman of Brisbane tech company TechnologyOne.
In just three years, Reynolds has come a long way from paying for the snacks out of his own pocket and working out of the spare bedroom of his apartment.
"I had an idea with it and launched it with a cold email to a customer in Brisbane, and continued to build the business for the first 18 months while working my full-time job (with travel group Flight Centre)," Reynolds says.
"I quit my job in July 2017 and have been working on it full-time since then.
"But, then I went into a nine-month process to raise the capital because I knew if I really wanted to grow and scale this thing I really needed to raise investment."
And he found it in DiMarco – one of the original customers of SnackWize.
Mr DiMarco says he saw something in Reynolds and Snackwize that he wanted to be a part of.
"I saw the uptake in the business (of Snackwize) and people really loved it. It sent a message to the staff that we care and we want them to be healthy," Mr Di Marco says.
"When I talked to him (about) his business I realised it had a model underneath it that was very similar to the way software companies are, so that really resonated with us."
For further information visit: www.snackwize.com