Bridging the gap between active play and learning
Corinne Moran - Founder of Play Frog Language Tuition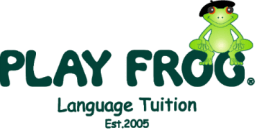 There is broad recognition that multilingual skills aid in the development of intellectual, cultural, social and economic needs. As Professor Johnstone from the University of Stirling writes, 'A life lived monolingually misses out on something that is essentially human'.    
According to the University of Melbourne, 'more high quality teaching through play is needed to support the development of positive dispositions'.
The correlation between the way adult and children learn follows two key principals, the first being active learning and the second is to have fun. This approach engages the learner, by encouraging motivation with an enthusiasm to participate, which in turn facilitates an increased retention of information with an optimism for outcomes learnt. Global business can learn from this.
The key to this is active learning, which leads to more involvement and makes the experience more effective than simply passive listening. Essential to this outcome, is that the learning process must be fun. This principal provides the mechanism that encourages concentration for all learners, regardless of age.
The impact of this is greater creativity, curiosity and perseverance. This could be applied to adult wellbeing and development.

Spreading the seed of knowledge
Research increasingly shows children need exposure to foreign languages during their formative and fundamental years.
Play Frog was born in 2005 as a way to combine my love for teaching, culture and language (being multilingual myself). Since then, I have worked collaboratively with early learning educators to carefully develop and deliver a creative, fun and engaging language program for Children.
Today, Play Frog endeavors to inspire Early Learning Centres to pursue and embrace the opportunity offered by our program to Australia's future leaders, because regardless of social or economic background, every child should have the opportunity to access better education laying the foundations for life.

For Further details visit www.playfrog.com.au