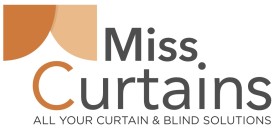 Language is no barrier
Shannon Wang, Director - Miss Curtains

Miss Curtains is a business based on the beautiful Gold Coast specialising in creating bespoke curtains, blinds, and shutters. As an immigrant to Australia seven years ago, I initially struggled with the language barrier, but I persevered and have been running my business successfully for five years.
To ensure the success of our business, we employ several strategies, with our company system being the most crucial aspect. We use a systematic approach to handle every job from start to finish, easily generating quotations, manufacturing sheets, and installation instructions with access to thousands of fabrics, a comprehensive library of measurements, installation standards, and track options. This method allows us to work efficiently and accurately, ensuring a smooth and seamless process for our clients.
In addition to our system, the quality of our products and service is paramount to our success. As an immigrant to Australia, I understand what Australian clients want and what I can source from Australian and Chinese suppliers. We have combined the best elements of both to create products that meet and exceed our client's expectations. For instance, we can custom-make curtains with luxurious fabrics from China in the Australian pleat, which our clients adore. We can offer our clients competitive pricing by sourcing materials directly from suppliers. Our commitment to quality is evident in the feedback we receive from our clients, with one of our installers stating that our curtains are the best quality he has ever installed.
Running a business is never an easy feat, and we strive to keep an open mind and continuously learn to improve our business. That's why we are excited to be a part of Queensland Leaders, where we can stay up-to-date with the latest trends, communicate with other business owners, and receive expert guidance.
As a non-native English speaker, I have faced challenges in creating content that is easy to understand. However, with the help of AI technology, I am able to improve the quality of my writing and make it more accessible to a broader audience. As an entrepreneur, leveraging AI technology can help us stay ahead of the competition and provide better value to our clients. That's why I am always looking for ways to incorporate the latest technology into my business practices.