A stroke of luck started popular Brisbane art supplies brand Mont Marte
Thomas Morgan | Pictures: Mark Cranitch
April 26, 2019
Courier Mail article link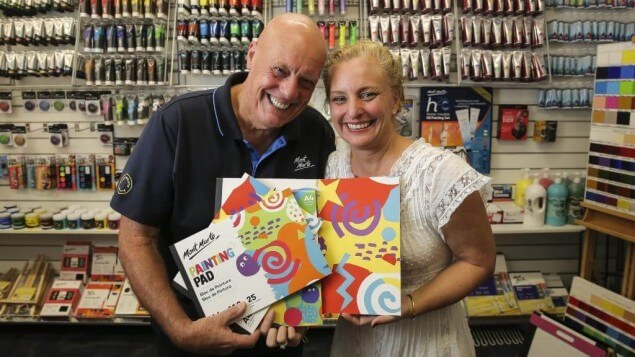 Inside a neatly stacked warehouse on Brisbane's southside, Carol and Bob Kent reflect on how they built international art supplies business Mont Marte almost by accident.
In 2003, the couple and their son Cheyne were in their first year of running a hardware wholesale business when a routine order of landscaping rocks from China changed everything.
"My agent in Shanghai rang me and said, 'Bob I can only half-fill the container, it's too heavy," Bob recalls. "I said, 'just fill it with anything light, I don't want to ship air'."
The result was half a shipping container of painting canvasses.
"We landed them and bang, they sold quicker than anything."
Not shy of taking a risk, the Kents seized the opportunity and rejigged their entire business around art wholesaling.
Now, 15 years later, Mont Marte needs a 20ha factory complex in northern China to keep up with demand. They say the sprawling facility employs 800 and produces over 20,000 tonnes of paint each year. Every day 3000 deliveries are processed and shipped to 82 countries.
Mont Marte's Chinese business grew 50 per cent in 2018, and Carol and Bob say the company is eyeing the same growth this calendar year and locally they employ about 40 people.
On those numbers, their plan to become the No. 1 art supplies brand in China is on track.
The key to this whopping growth, Carol and Bob say, is getting the average punter invested in art.
"We started talking to people," Bob says about their early days in the art business. "The common thing they said was 'I loved doing art when I was young, but I can't afford to, it's too expensive'."
Their products are therefore competitively priced, targeting consumers in newsagents, hardware stores and discount retailers.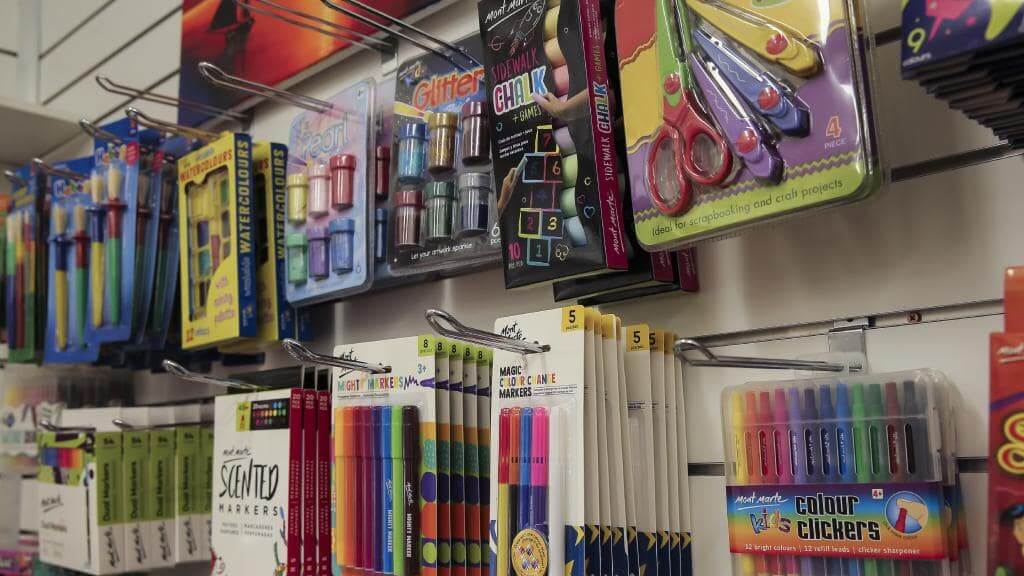 "There's a bait and tackle store somewhere (selling Mont Marte)," Bob says.
Getting their product onto the international market took a bit longer, but Mont Marte now has a dedicated following in even the most unlikely of places.
"We're in Iraq, which is an amazing place to be, and we've got a committed following," Bob says. "You think it's such a war-torn country, but I suppose because of that, they want stuff to do inside," Carol says.
Despite Mont Marte's growth, Carol and Bob insist their business remains a "family affair". Their son is chief executive, and their grandson recently started working in their Salisbury warehouse stacking shelves.
"They're all a part of it and all love it," Carol says.
Having family and business so closely intertwined can stress even the strongest of bonds, a topic that even without prompting the Kents talk at length about. Their rules for keeping everyone happy are simple.
"One of the rules that we have because we work with family is: what stays in the business stays in the business," Carol says. "We can have disagreements within the business, but we walk out of there holding hands.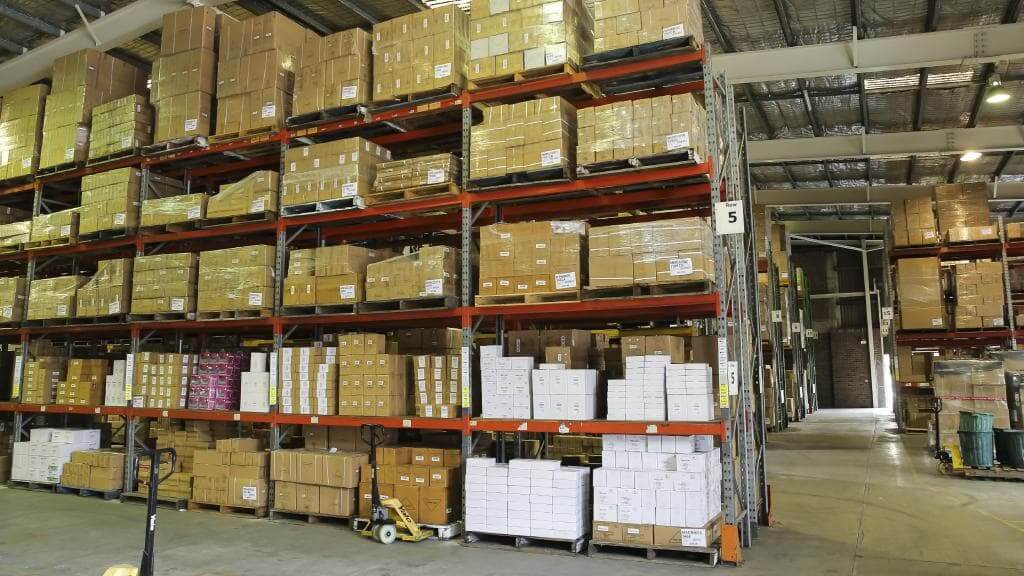 "It works because we're all still together."
With their son Cheyne in charge of the day-to-day operation, Carol and Bob now concern themselves with product research and development. They take the job seriously, and often take it on the road.
Several times a year, the company has a stall at art conventions in Frankfurt and Guangzhou, where the couple met with longtime clients and curious buyers alike, taking on feedback and showcasing their wares to retailers from all corners of the globe.
While flicking through photos of their most recent showcase, Carol says their stall was the biggest at Messe Frankfurt, the world's largest trade fair, in Germany.
Even when they're not jetsetting across the globe, Mont Marte is still reaching millions.
They produce professional art tutorial videos for their website. At last count, their videos had clocked up 10 million views. Last year, the company's branding got overhauled by Hulsbosch, the same company that manages Woolworths and Qantas' branding.
It's all part of an ambitious target their son has for Mont Marte.