Growth Strategy & Investment Forum | WED 30 AUG 2023
Date: 30 Aug 2023, 1:45pm - 5:15pm (GMT+10:00) Brisbane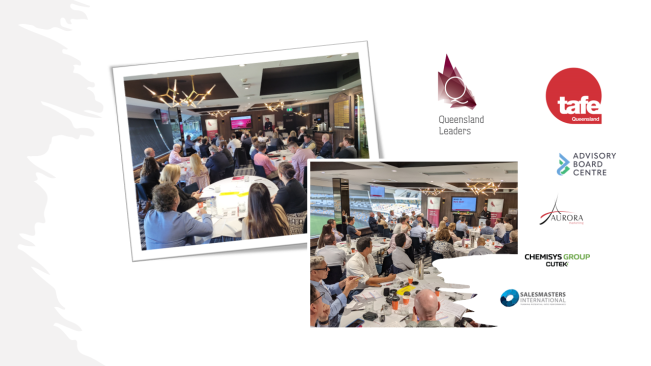 Driving growth & innovation in a challenging economy.
Sales: conversion, pipeline & strategy
Marketing: profile, positioning & market
Innovation: people, performance & business models
Increasing interest rates, inflation and cost of living pressures mean businesses are under more pressure than at any time in recent history. Economists tell us that times of change and uncertainty can also bring about greater opportunities as well as increased risks.
So what can a business do to prepare for the unexpected while seizing opportunities from their competitors? This Growth, Strategy & Investment Forum has been specifically designed to support private companies to harness the potential that lies ahead and explore new opportunities for growth.
Topics
The future of doing business
The changing nature of business models & key business trends
Your sales success for the year ahead
Positioning your business through clear differentiation & marketing
Enhancing performance and productivity from your people
Case Study: Building an Industry Leader – Chemisys Group
View a copy of the full agenda, workshops hosts and content
General Information
Date: Wednesday 30 August 2023
Time: 1.45pm for 2.00pm start. Concludes by 5.00pm, followed by drinks & opportunity to network with presenters and guests.
Venue: Queensland Cricketers' Club | 411 Vulture Street, East Brisbane (Part of the Gabba Towers )
Dress: Business
Sorry, you've missed the RSVP deadline for this event.