Growth Trade & Investment Annual Forum - 31st May 2018
Date: 31 May 2018, 2:00pm - 5:45pm (GMT+10:00) Brisbane

Towards 2020: Opportunities, Threats & Trends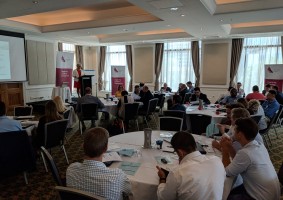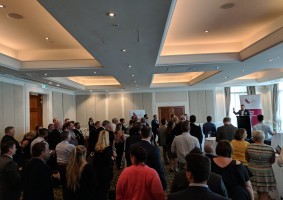 Thursday 31st May 2018

2.00pm to 5.00pm, followed by Networking & Refreshments
Scroll down to Register
Brisbane Marriott Hotel
515 Queen Street, Brisbane, Queensland
Level 2 - Grand Ballroom



Success in business requires access to knowledge and experience.


The focus of this special occasion is
"Towards 2020: Opportunities, Threats & Trends".

Of particular focus will be the main factors every business will need to overcome including embracing change, enhancing sales performance, funding growth, and using the most effective business models to scale up.



The forum is designed for Founders, CEOs and Directors of private companies who are pursuing growth, sustainability and investment in the current climate, or looking for opportunities through trade and export.
Each Workshop Host is a leading practitioner, carefully selected for their experience and history in assisting growth companies.
Agenda
Embracing change to enhance growth & build business value
Building an effective sales & performance culture
Business models for successful scaling up of your business
Funding your growth & your export opportunities
Case Study: Effectively scaling up your business
Sorry, you've missed the RSVP deadline for this event.